SKYPE – NOW ON YOUR TV.
Connect with the people that matter most!

"Makes you feel like you are right there with the other person"
Share the everyday moments
With Logitech® TV Cam HD, friends and family can feel like they're right there with you, even when they're not. Relationships are what you make of them. Make them richer, stronger and more vibrant when you share everyday moments with the Logitech TV Cam HD.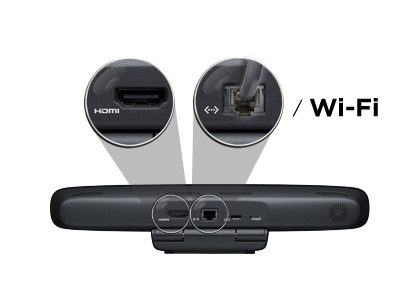 Ready to use on any HDTV with HDMI®
The Logitech TV Cam HD plugs right into your big screen HDMI port and starts working — on any brand TV with HDMI. Built with you in mind, the Logitech TV Cam HD clip-on design makes it easy to securely mount on top of any HDTV, or you can simply mount it to the wall. All you need is an available HDMI port and an Internet connection through Wi-Fi® or Ethernet. Everything else is already in the box!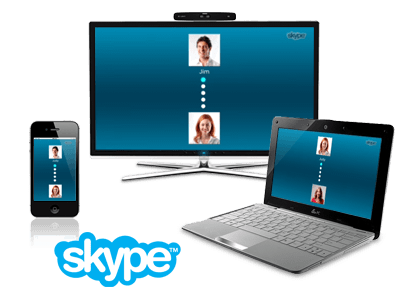 Connect to anyone on Skype™
Skype is built-in, so you don't have to connect to a computer or install software. If they have a Skype account, you can call them — on their smartphone, laptop, TV, or tablet. Just sign into Skype or create a new account, right on your TV. Since you'll access your current Skype account, all of your existing Skype contacts are still just a click away. And — it's Skype Certified, giving you an excellent Skype calling experience.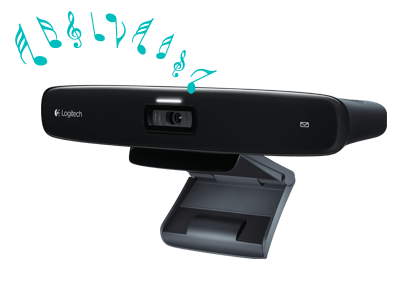 Rings whether your TV is on or off
The built-in ringer lets you know when someone's calling — whether your TV is on or off. And if nobody is home, there's voicemail*. The dedicated power supply makes sure it's always ready. Now you'll never miss a chance to connect.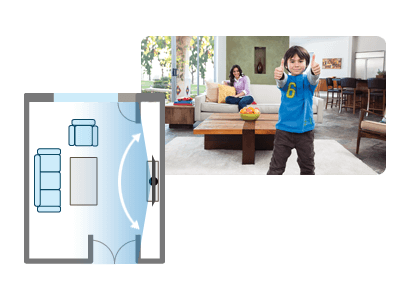 Clear, full-room view
The wide-angle HD gets the whole family in the video call — and gives everyone from grandparents to grandchildren the freedom to move around naturally.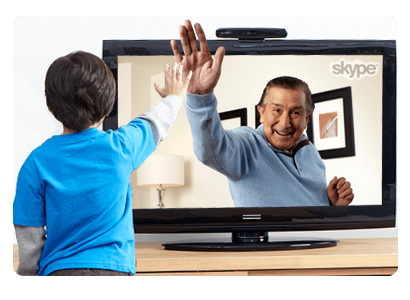 Sharper video—it's like you're in the same room
Logitech has a heritage of high-quality video. Crystal clear, HD 720p, Logitech Fluid Crystal™ Technology and Carl Zeiss® optics deliver sharper video. We're currently the only TV cam utilizing the Carl Zeiss technology, and we take pride in designing our own precision glass element lens. All to give you the sharp, vibrant, distortion-free images you demand — and deserve.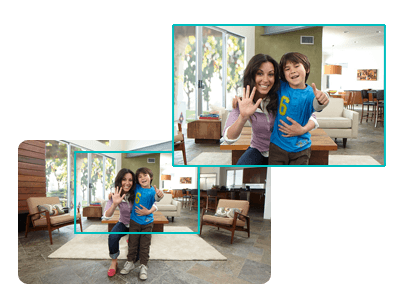 Zoom in so you don't miss a thing
Full control of where you zoom at your command, all without having to ever physically touch and move the lens. The 2x zoom makes it so you can focus on any part of the room. Digital pan and tilt with the remote digital pad arrow buttons — move the lens left, right, up, or down. Show your daughter's silly face or your son's crazy hair cut — up close and personal.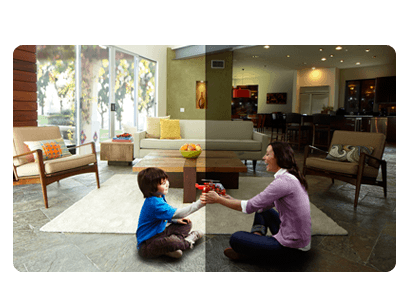 Works even in low-light conditions
We know most living rooms are not well lit. Backed by our heritage in light correction, you can see important facial details — even in dim or low light. That's why our low-light performance is best in class. Plus, our powerful image processors (leveraged from the television industry) provide you with bright, sharp images — so you can see your loved ones in full HD.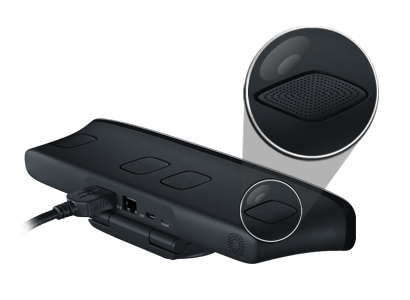 Quality audio - even in large spaces
We know video calls are also about great sound. That's why the Logitech TV Cam HD has four high-quality microphones — so you can provide premium audio, even in the largest of living rooms. Our microphone spacing is designed to allow airflow for maximized audio pickup from the front of the camera. With beamforming and unidirectional technologies, our microphones are optimized to help dampen ambient noise, bouncing sound from large walls and unwanted noise from your TV speakers. Four high-quality microphones that are hypersensitive — in a good way.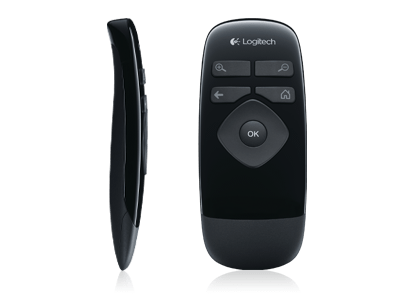 Easy-to-use remote
The Logitech TV Cam HD perfectly complements your TV, while the minimum number of buttons on the remote makes it easy to answer calls, access your contacts, and navigate through a simplified Skype™ UI designed for a living room experience. Our approach to design is simple — we want to make it easy for everyone in the family to experience the Logitech TV Cam HD.
System Requirements
What you need:
High speed Internet access

To send or receive an HD video call, the minimum upload/download speed is 1.2 Mbps

HDTV with available HDMI connector

Package Contents

What's in the box:
TV Cam HD

Remote control

1.8m HDMI cable

AC power adapter

User documentation
*Skype account required. Terms and conditions apply.
**1 1.2 Mbps upload/download for 720p video calling.
Some photographs are simulated.


Technical Specifications

What you need:
High-speed internet access

HDTV with available HDMI port

Skype account*
The Specs:
Skype app built-in

Skype Certified

HDMI connection to TV

Widescreen HD 720p video **

Wi-Fi (802.11 g/n) or Ethernet connection

Built-in ringer (rings if TV is on or off)

Carl Zeiss optics

Logitech Fluid Crystal™ Technology

Digital zoom, pan & tilt

4 noise cancelling microphones

No computer required

Width: 243.7mm

Depth: 71mm

Height: 52.9mm